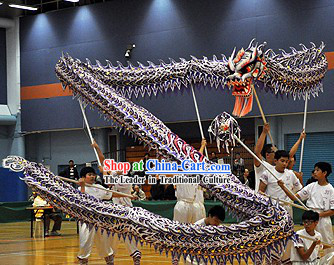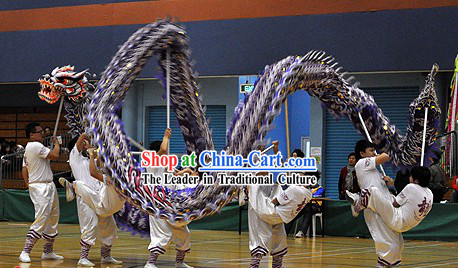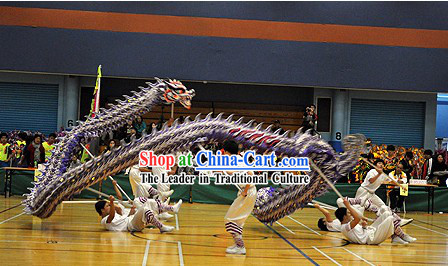 Delivery: 1-17 days FREE worldwide shipping

Size: For 9-10 university school students

This luminous dragon dancing costume is made up of the following parts:
1. The luminous big dragon head
2. The luminous long dragon body
3. The luminous dragon tail
4. The luminous leading dragon pearl
5. The framework
6. Ten holding poles

Uses:
1. Big events celebration
2. Grand opening and business promotion
3. Chinese new year Top professional dancing competition and party
4. Martial arts practice and performance
5. Professional dragon dancing competition
6. Stage performance
7. Display, decoration, collection
8. Happy festival celebration

This complete set of lion dancing costumes include all parts already. Besides, here are extra FREE gifts:

1. Dragon dancing Performance Instruction DVD
2. Dragon dancing Accompany Music CD
3. Eye-catching gold ball which is tied on the head as the beautiful decoration: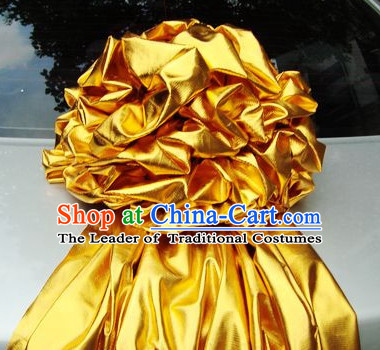 Be customized with Your Own Words Free: The top traditional craftsmen can Tailor-made words or logo on the dragon costume without extra cost. You may leave us a message on the order form if you need.

If you have some requirements (such as urgent delivery or gift package etc.), feel free to leave us a message on the order form too. These services are free too.