Detail:

Length:139cm (55")

Width:43cm (17")

Material:silk

If you order a set of lion or dragon, you can choose one silk scroll free.

Delivery: Free 3-7 days worldwide delivery to your door via DHL, EMS, UPS or FedEx.

Here are 10 red scrolls of the most popular blessings available for your choice, please specify the type number you choose on the order form (we will send out the type 1 red scroll if you forget to specify the type number on the order form):

Type 1:

Meaning: Happy new year!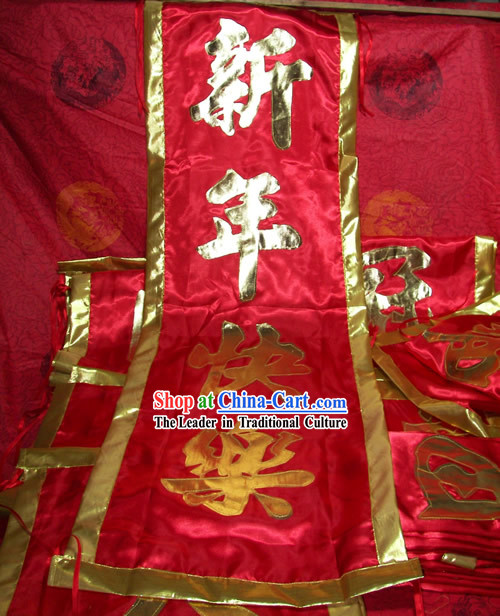 Type 2: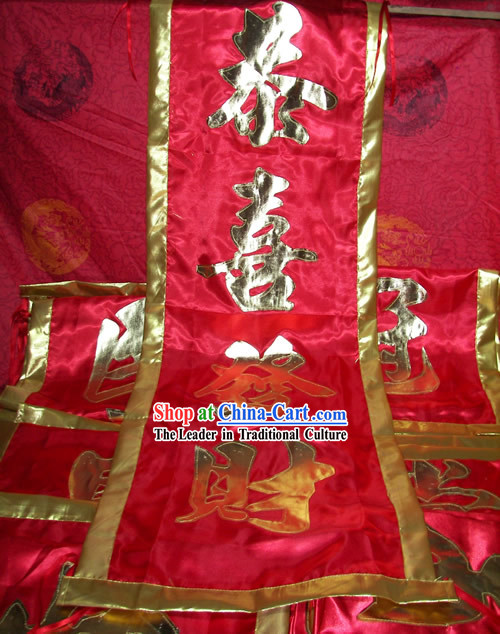 Meaning: Congratulations for getting rich.
Type 3: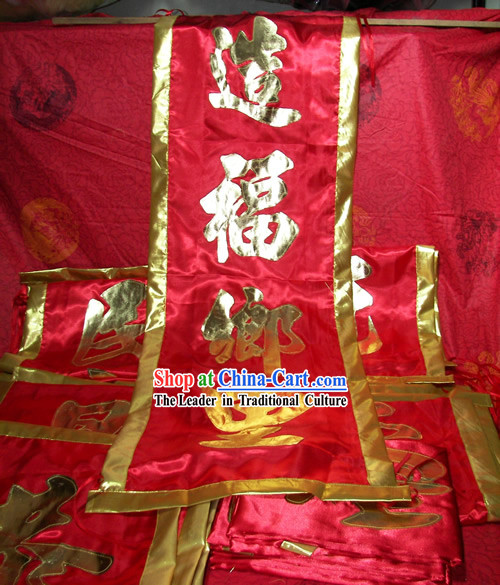 Meaning: Bring benefits to the posterity.
Type 4: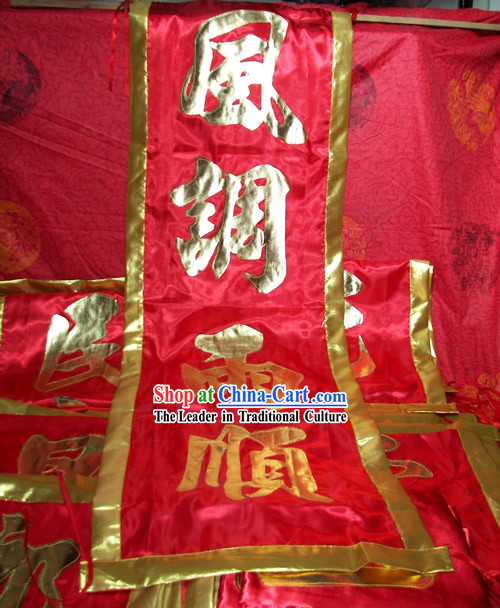 Meaning: Seasonable weather for crop raising.
Type 5: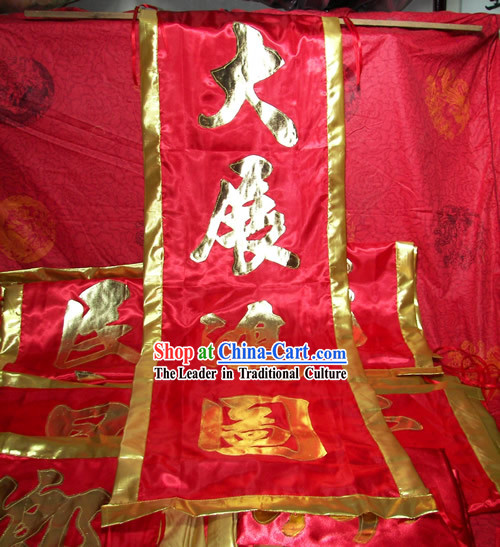 Meaning: Achieve great sucess in one's career.
Type 6: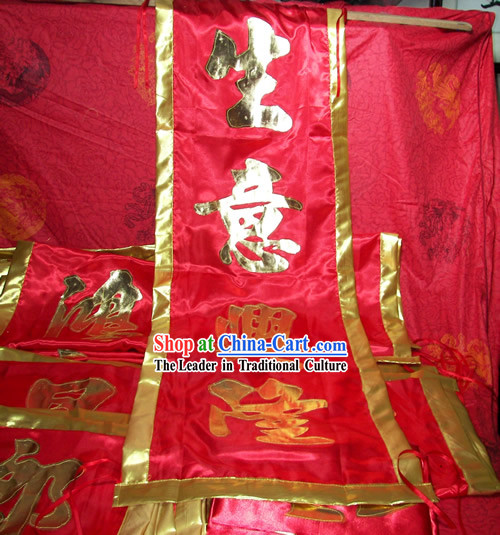 Meaning: Business is booming.
Type 7: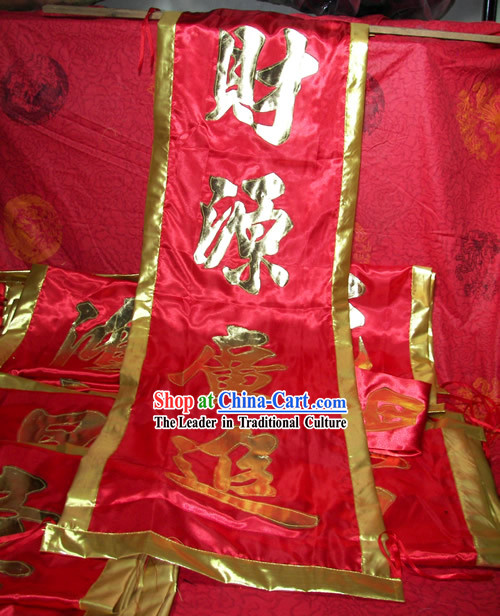 Meaning:The source of wealth is flourishing.
Type 8: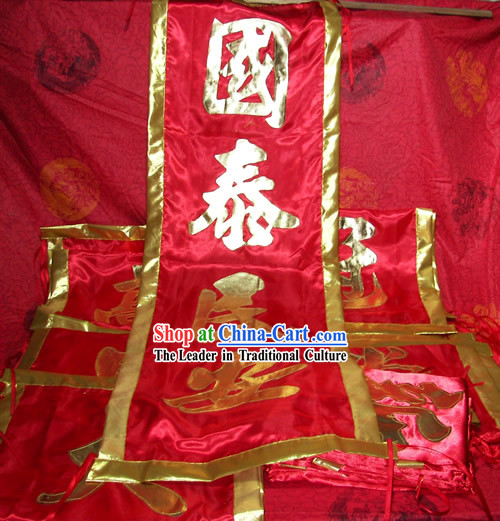 Meaning: The country flourishes and people live in peace.
Type 9: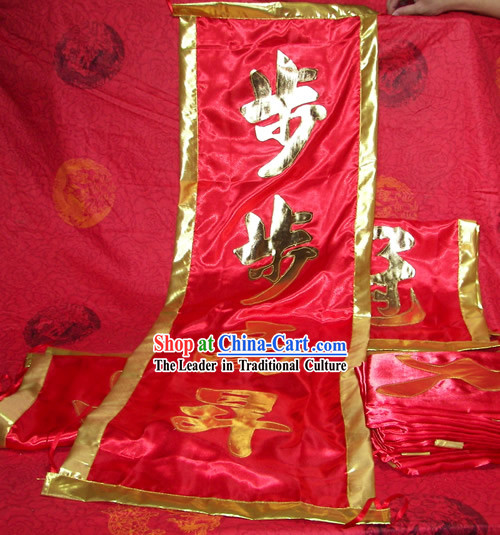 Meaning: Rise Step by step
Type 10: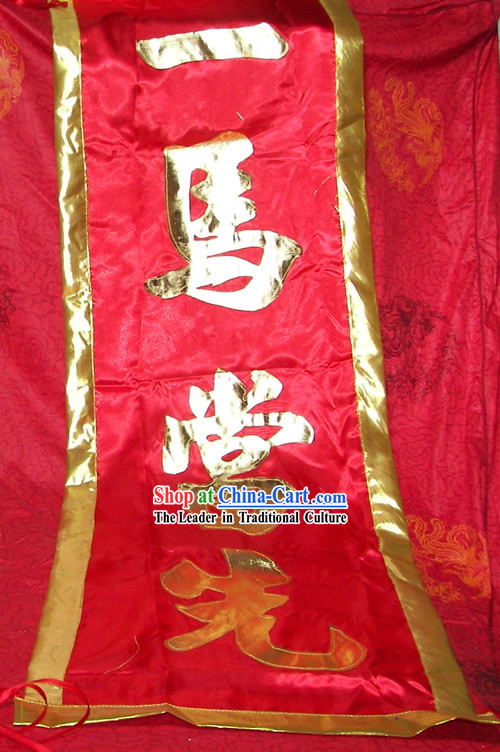 Meaning: Be the first to take the lead








Description:

Custom made red scrolls are also available, you may email us at service@china-cart.com about the meaning of the red scrolls that you need. We would be happy to assist you anytime.



Attention Buyers:


In order to receive your item fast, please leave your address and telephone number (Very Important).