Traditional Chinese Miao Nationality Crafts Jewelry Accessory Classical Hair Accessories, Hmong Handmade Miao Silver Chinese Zodiac Palace Lady Hair Sticks Hair Claw, Miao Ethnic Minority Hair Fascinators Hairpins for Women
Category:
Chinese Jewelry and Accessory
Special Price:
$59.00
+

1-7 days FREE worldwide shipping, FREE to all places

+
FREE accessories
As largest & best traditional dress manufacturer that ships over 50000000 items globally, most currencies accepted:



P.S. As award winners and official partners of many, all costumes, dresses, mascots & props can be customized perfectly. Click to inquire.

Promise: You will

it. Or full refund

In Stock. FREE urgent delivery.
Quantity: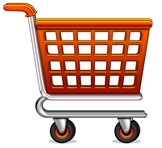 Delivery: 1-7 days FREE worldwide delivery via UPS, DHL, SF or FedEx. If you need to receive it urgently, please leave us a note about the date. Then we will make you receive it in time.

Handicraft: Handmade by the top traditional craftsman team.