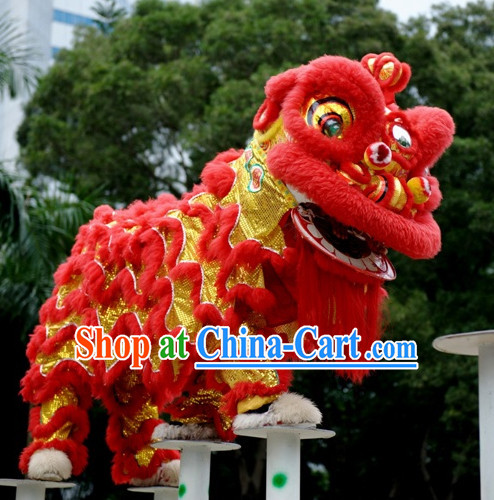 Delivery: 1-17 days FREE worldwide shipping

Size: Size 3 which suits most adults (Size 1, 2, 4 are also in stock. Feel free to leave us a note about the size number you need when you order)

Material: Top 100% natural long wool, high quality durable traditional fabrics and materials

Characters:
1. Marvellous handicraft details of top Chinese traditional craftsmen who have been making lions for over 40 years
2. Top long natural sheep wool material
3. Supreme delicate painting details
4. Eyes, ears and the mouth are able to flap under your control

Uses:
1. Happy new year festival, opening and wedding celebration
2. Big business opening ceremony celebration
3. Chinese spring festival Top professional dancing competition
4. Parade
5. Arts display, decoration and collection
7. Professional martial arts practice and performance

This complete set of lion dancing costumes include all parts already. Besides, here are extra FREE gifts:
1. The following Traditional Silk Red Scroll which values $100 and are most welcome during lion dancing performance:
http://www.china-cart.com/d.asp?d=9226
2. Lion dancing Performance Accompany CD
3. Lion dancing Performance Instruction DVD
4. Two professional lion dancing belts for both dancers: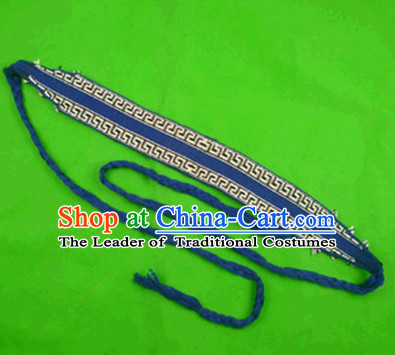 5. Eye-catching gold ball which is tied on the head as a beautiful decoration: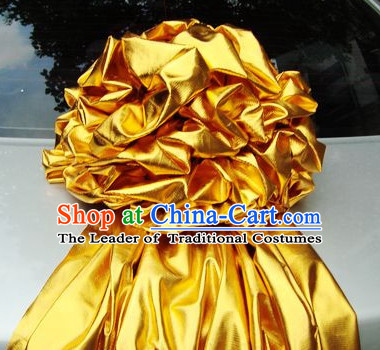 If you prefer to let our top traditional craftsmen customize your name or several words on the lion head or the collar, you may leave us a note on the order form. This custom-made service is free.