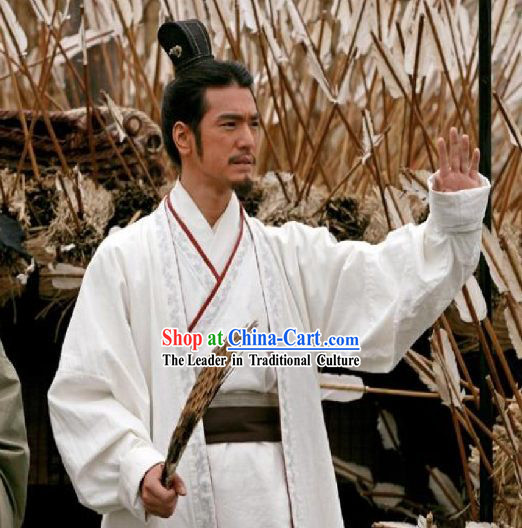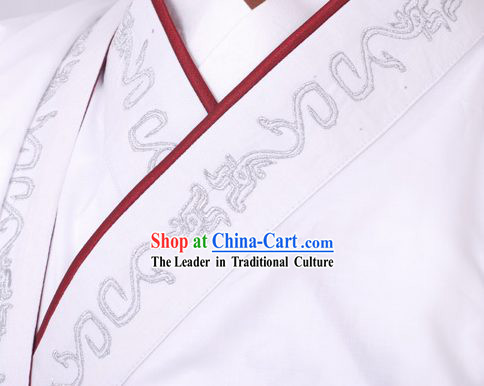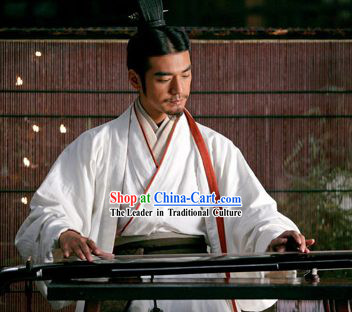 Delivery: 1-17 days FREE worldwide shipping
Handicraft: Well handmade by top traditional tailors team
Fabric: Various top traditional fabrics
Size: Fit as expected. And you may choose it based on your usual size.
Color: If you like the original design, please select Same as the picture. If you wish to change the primary color, you may select another main color.

Free Custom: Please select Free Custom and leave us a note containing your measurements of height, weight, bust, waist, hip or/and color requests on the order form
Free Urgent Delivery: Please leave us a note about the date on the order form. Then we will specially arrange it for you without cost!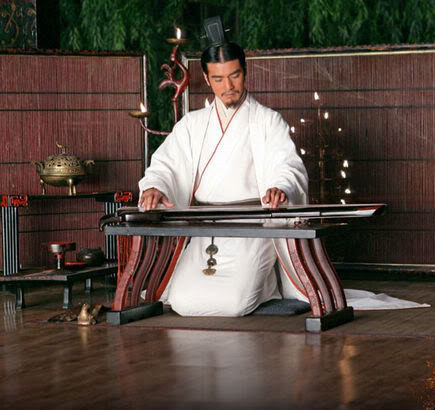 Zhuge Liang (181?234),courtesy name Kongming, was a chancellor of the state of Shu Han during the Three Kingdoms period. He is recognised as the greatest and most accomplished strategist of his era, and has been compared to another great ancient Chinese strategist, Sun Tzu.

Often depicted wearing a robe and holding a hand fan made of crane feathers, Zhuge Liang was not only an important military strategist and statesman; he was also an accomplished scholar and inventor. His reputation as an intelligent and learned scholar grew even while he was living in relative seclusion, earning him the nickname "Wolong" (literally: "Sleeping Dragon").

Zhuge is an uncommon two-character Chinese compound family name. His name ? even his surname alone ? has become synonymous with intelligence and strategy in Chinese culture.