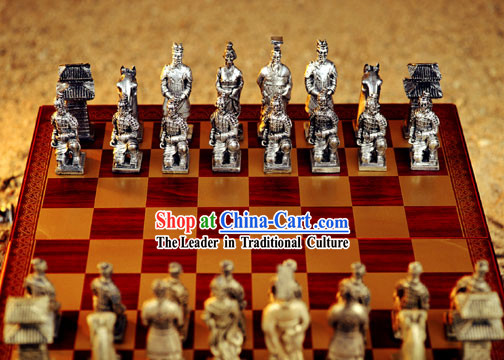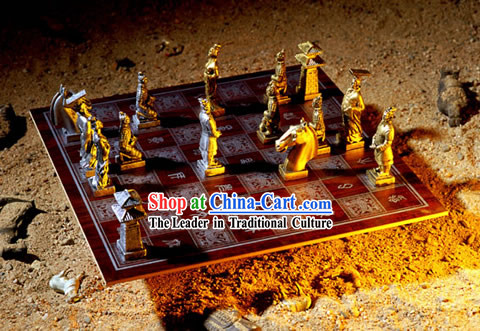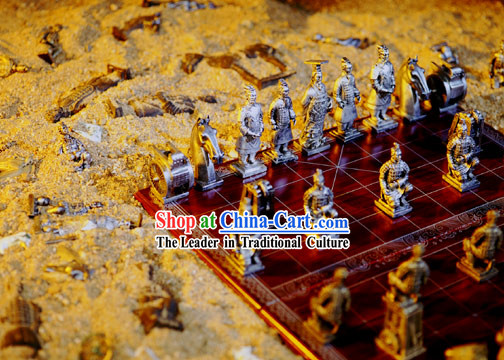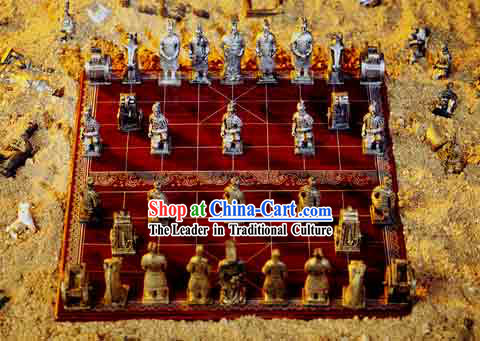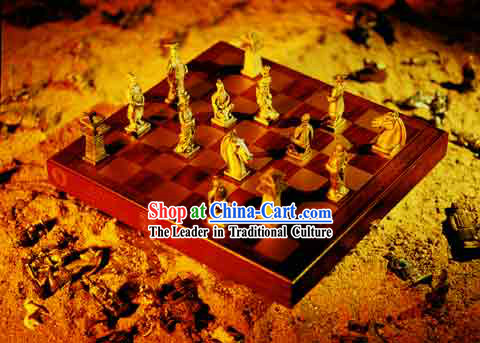 The board is made of wood.
The pieces are carved from Modern Clay ( polyrasine).
Board Size: 16" X 15" X 3.6" (when folded)
Pieces: King - 3.94"
Pawns - 2.75"
Ancient Eastern history is magnificently carved into chess pieces and board. Beautifully compact, chess players around the world will cherish this bit of ancient history to play with at home or when travelling.
First presented to the Chinese public in 200l, the set received recognition and approval by the Terra Cotta National Museum as THE CHESS SET that represents the ultimate in Terra Cotta history.