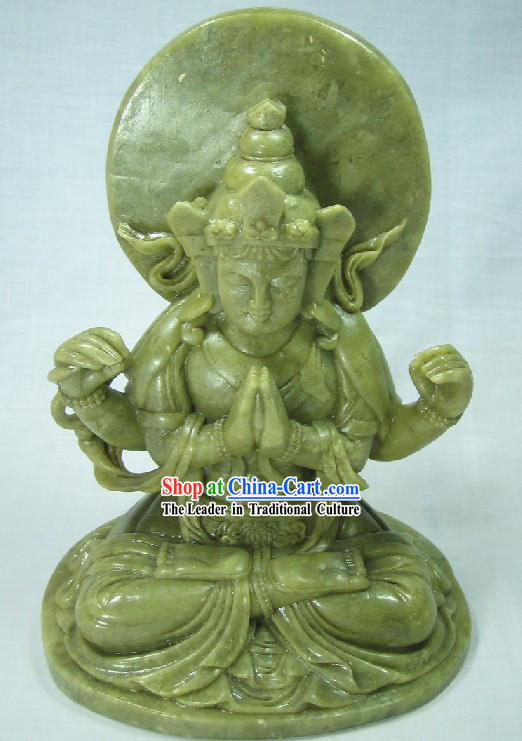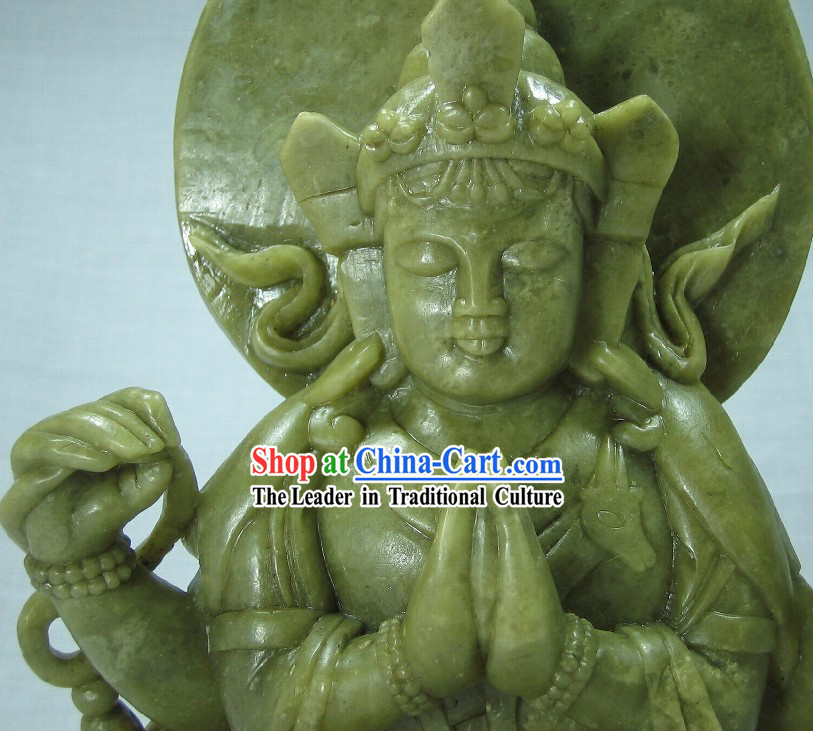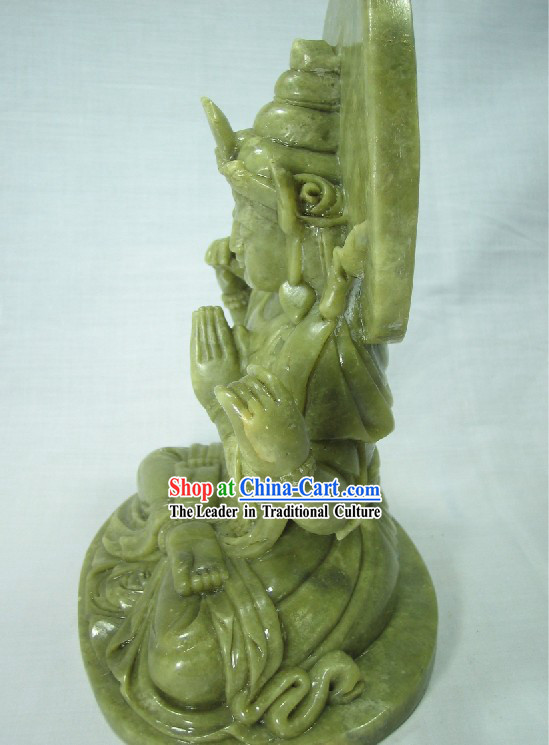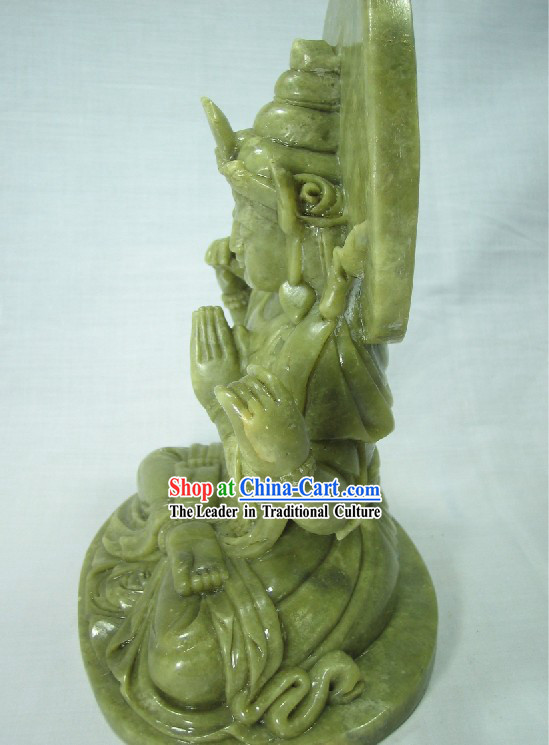 Dimension:17*13*24.5cm
Material:green jade
Jade (Yu in Chinese pinyin) was defined as beautiful stones by Xu Zhen (about 58-147) in Shuo Wen Jie Zi, the first Chinese dictionary. The history of jade is as long as the Chinese civilization. The Chinese love jade because of not only its beauty, but also more importantly its culture, meaning and humanity, as Confucius (551 BC - 479 BC) said there are 11 De (virtue) in jade. Jade symbolizes beauty, nobility, perfection, constancy, power, and immortality in Chinese culture.
The wise have likened jade to virtue. For them, its polish and brilliancy represent the whole of purity; its perfect compactness and extreme hardness represent the sureness of intelligence; its angles, which may not cut, although they seem sharp, represent justice; the pure and prolonged sound, which it gives forth when one strikes it, represents music. Its color represents loyalty; its interior flaws, always showing themselves through the transparency, call to mind sincerity; its iridescent brightness represents heaven; its admirable substance, born of mountain and of water, represents the earth. Used alone without ornamentation it represents chastity. The price that the entire world attaches to it represents the truth. To support these comparisons, the Book of Verse says: "When I think of a wise man, his merits appear to be like jade."'
Thus jade is really special in Chinese culture, also as the Chinese saying goes "Gold has a value; jade is invaluable."
Because jade stands for beauty, grace and purity, it has been used in many Chinese idioms or phrases to denote beautiful things or people, such as Yu Jie Bing Qing (pure and noble), Ting Ting Yu Li (fair, slim and graceful) and Yu Nv (beautiful girl). The Chinese character Yu is often used in Chinese names.