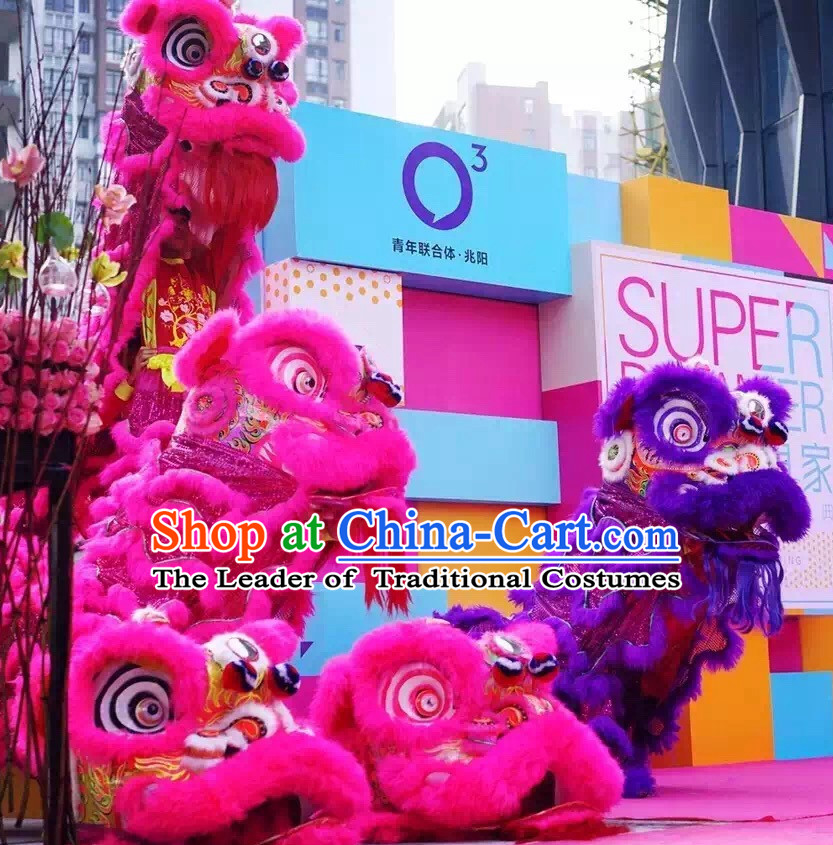 Delivery: 3-7 days Free shipping worldwide

This complete set is made up of 5 parts:

1.southern lion head

2.long lion dancing tail (costumes)

3.lion collar (a "join" linking head and tail)

4.two pairs of pants

5.two pairs of shoes covers

Size: One size fits most adults

Color: If you like the same color most, please select Same as picture.

Red, yellow, black, green, white, gold, blue colors are all available. Feel free to leave us a note on the order form about the color you like If you prefer to change the color.