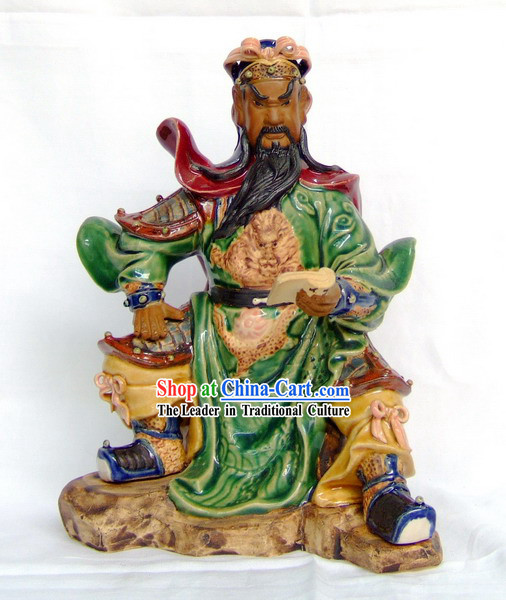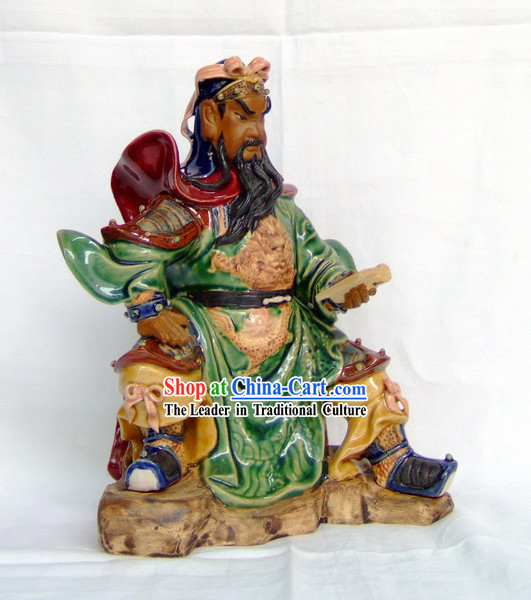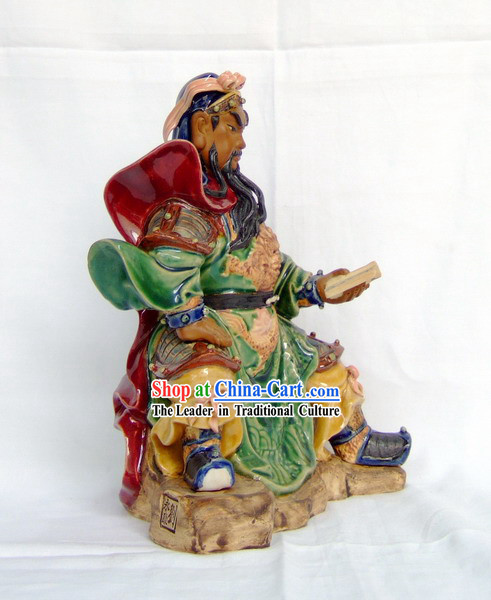 Dimension:22cm*17cm(8.7*6.7)
Handicraft:This sculpture figurine is guaranteed hand crafted and the carving work is very detailed, lively and NOT some of those being molded. Just look at the delicate quality of its solid carving or its high relief and fine facial features, you might distinguish it an impressive art piece!
Many sand earthenware, soft and hard earthenware decorated pieces have been unearthed from the Beiqiu Relic of the New Stone Age excavation in Hedang, Shiwan. The decorating patterns include string, trellis design, leaf, ladder-shaped trellis, frogs, etc.. According to the carbon 14 dating by the Beijing Archaeological Studies Office, these pieces were made four thousand nine hundred to five thousand years ago. This archaeological finding has overturned the saying that Shiwan's Pottery Industry was moved from the north in Song Dynasty. An historical perspective has a poetic appreciation of "Shiwan tile, the best in the world". The surviving dragon kiln "Ancient Nanfeng Kiln", symbolizes the outstanding technique of Shiwan pottery.
Origin:This is a ceramic article made in the old Shiwan potteries at the kilns twenty miles south of the city of Canton. This is the most famous city in China in creating ceramic products over 100 years.