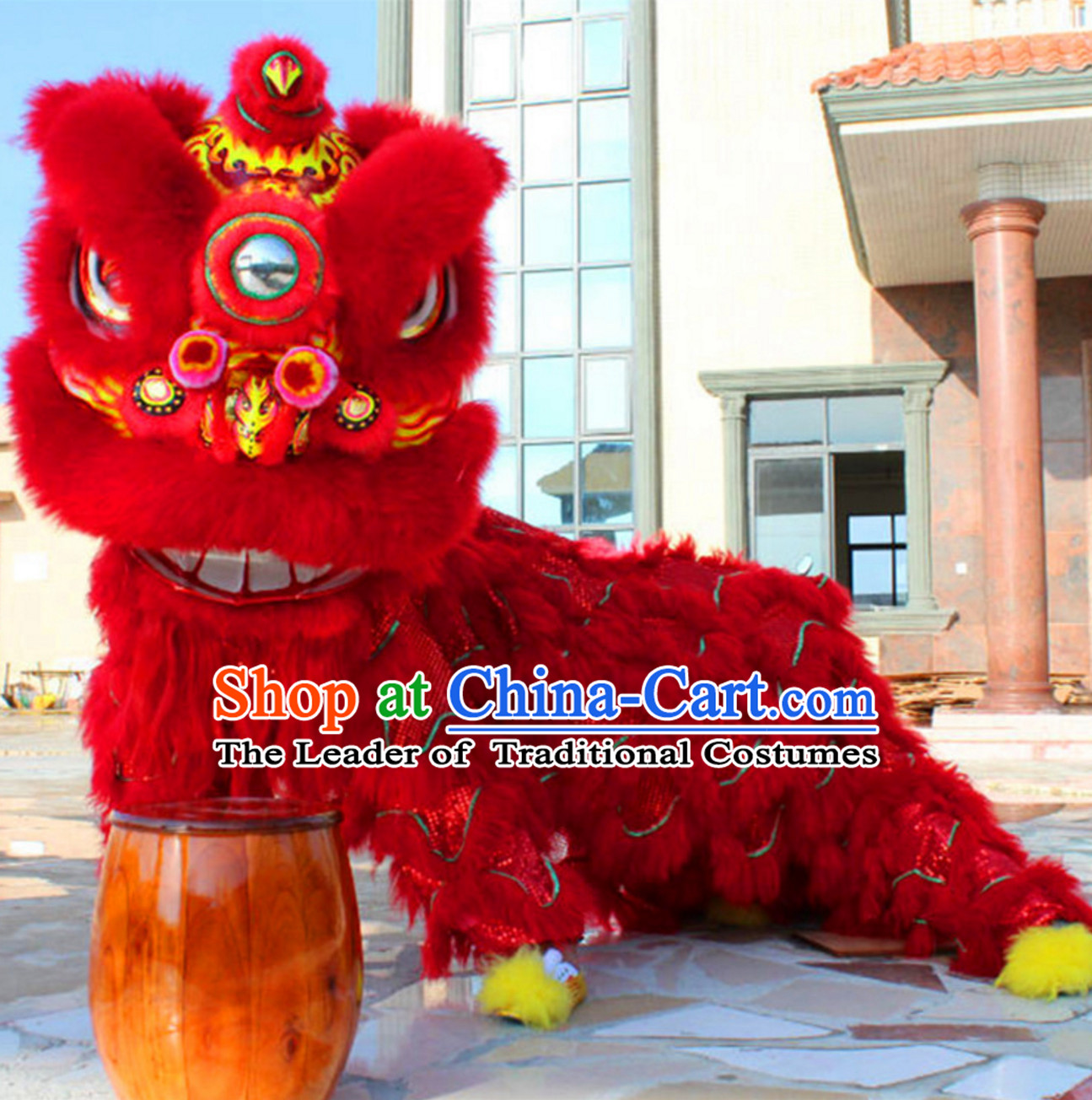 Delivery: 1-7 days free express to door

This complete set is made up of 5 parts:

1.the southern lion head

2.the long lion dancing tail

3.the lion collar (a "join" linking head and tail)

4.two pairs of pants

5.two pairs of shoes covers

Size: One size fits most adults

Color: You may select Same if you like the same color as the main picture most. If you prefer to change the main color, you may select another color based on our color chart.

Free Made to Order Service: If you prefer to let the top traditional tailors team specially customize it for you, you may select Made to Order on the color/size section and leave us a message containing your color requests or/and your measurements of height, weight, bust, waist and hip on the order form. Red, yellow, black, green, white, gold, blue colors are all available. Feel free to leave us a note on the order form about the color you like if you want to change the color.