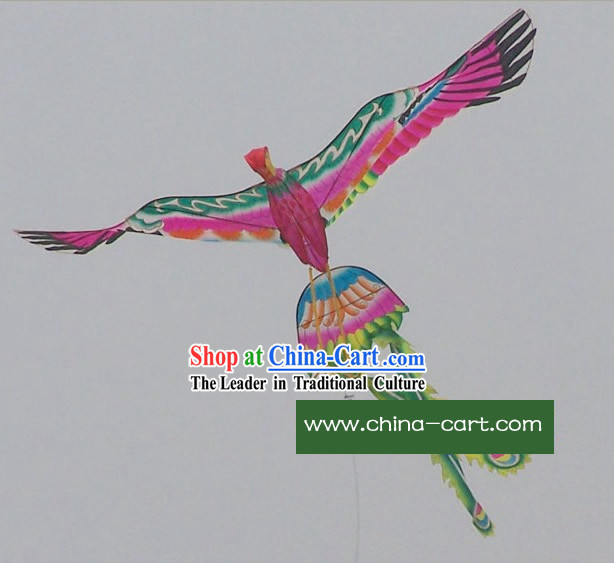 Size:120cm*170cm (47"*67")

Material:Pure silk

Origin:Weifang of China

It is made of thin silk and Pure silk. The frame of this kite is made of Pure silk, which is covered with some excellent Chinese thin silk cloth painted by Chinese traditional painter. It is very easy and convenient for anyone to fold up or assemble the kite in a minute. It is made by artisan in weifang, China, recognized as "City of Kites". It can be assured that centuries of kitemaking skills are built into each of these beautiful kites. This attractive kite is used as a kind of decoration, but it is a great flying machines too. Each is an individual work of art to fly or to decorate your home, hotel, and office.