Korean Traditional Bride Dressd Wedding ClothesTraditional Costumes Korean Ancient Clothes Wedding Full Dress Formal Attire Ceremonial Clothes Court Stage Dancing
Category:
Traditional Korean Hanbok Clothing and Costumes
Special Price:
$79.00
+

1-7 days FREE worldwide shipping, FREE to all places

+
FREE accessories
As largest & best costume manufacturer that ships over 50000000 items globally, most currencies accepted:



In Stock. FREE urgent delivery. Or request a custom design.

Promise: You will

it. Or full refund.

Quantity: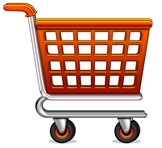 Handicraft: Handmade by the best traditional Korean tailors using top quality fabrics
Size: Feel free to leave us a message containing your size number or measurements of height, weight, bust, waist and hip on the order form. If your size is in stock, it will be sent out in 1-2 days. If your size is not in stock, our top traditional tailors will specially customize it for you. This custom-made service is free.
Uses: Wedding, Show, graduation, prom, party, ball, banquet, homecoming, halloween, birthday and festival celebration.