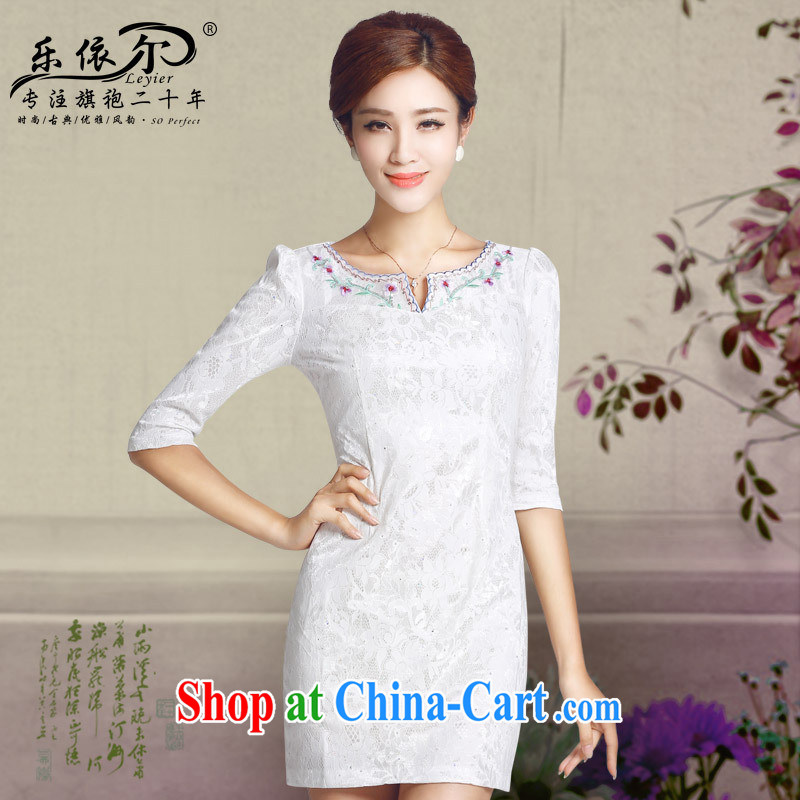 Item 78603 Tang suits for Women, Chinese Traditional clothes, Cheongsam, Chi-pao
keyword: For health concerns, in autumn 2014, new dresses, embroidered cuff daily short cheongsam classical lady cheongsam wholesale white XXL, health concerns (Rvie .), and, on-line shopping
Category:
Tang suits for Women, Chinese Traditional clothes, Cheongsam, Chi-pao
Special Price:

$144.00
+

1-7 days

FREE worldwide shipping

+
FREE accessories
As best seller in traditional costume that ship over 5000000 items globally and largest traditional costume manufacturer, most currencies accepted:




#1 choice of famous films, theatres, operas, museums, schools, performers, etc,. Enquire custom design.

Promise: You will

it. Or 100% full refund.

In stock. FREE urgent delivery.

Quantity: Weight: 35.27 oz (1,000g)
S M L XL XXL