Happy Chinese Teacher's Manuals 1, 2, 3(3 books)
Category:
Chinese Language Teaching and Learning Books
$46.40 & 1-7 Days FREE Shipping Worldwide & FREE Accessories

As the largest traditional costume & clothing shop since 2003, most currencies are acceptable.

In stock. FREE urgent order service. High quality.



Promise: You'll

it, we promise. Or we will remake it for you.
Quantity: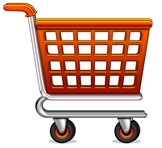 Happy Chinese or Kuai Le Hua Yu is a complete learning program specifically created for teaching beginning Chinese to students 8 years old and above. These teacher's manuals help teachers provide supportive instruction and includes teaching steps, recommended exercises and activities, linguistics and background information. In simplified Chinese characters.

Paperback, 146Pages, 134 Pages, 8.25" x 11"