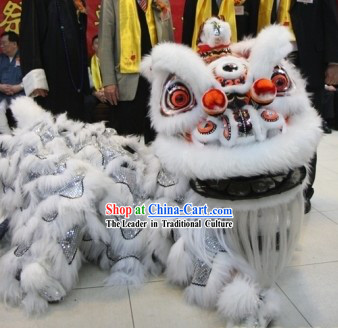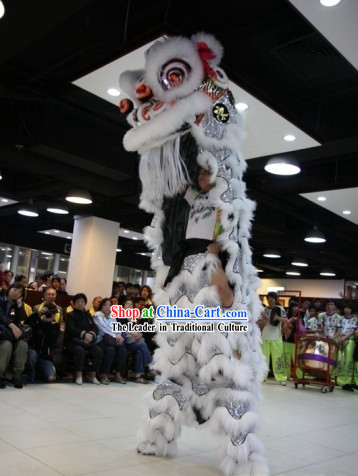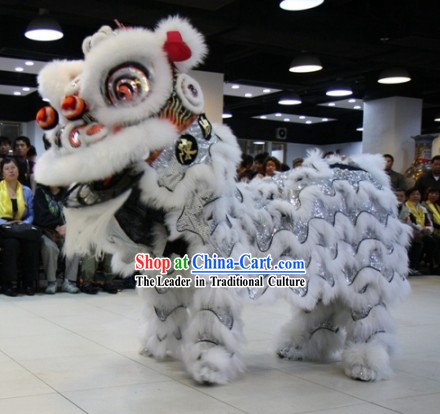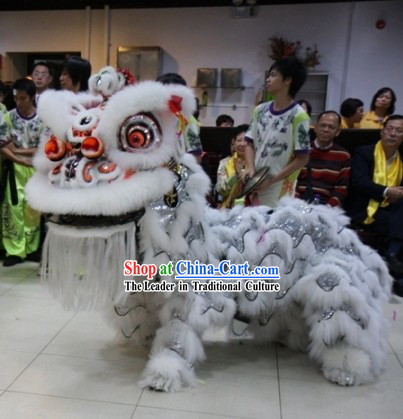 lion eyes can open and close; the lion ears can flap.
Material: Pure silk framework, natural long sheep wool
Use:
1. professional international lion dancing competition
2. happy celebration
3. Top professional dancing competition
4. Martial arts practice and performance
Size: No.2 which is suitable for most adult (Length of the lion tail: 90"; Width of the lion tail: 57"; Size of Top handmade lion head: 26"*26"*24")
Custom-made size: If No.2 is not your size, please leave us your height and weight on the order form. This Then we will send out the right size lion to you.
Weight: 12.90kg
This item includes the following parts:
1. Top handmade lion head
2. the long sheep wool lion tail
3. Top natural long wool lion collar
4. two sheep wool pants
5. two pairs of shoes covers
6. the folk music CD of the lion dancing
7. the Valuable Teaching 2 DVD of Chinese Dragon dancing and Lion dancing Performance
8. the Traditional Silk Red Lucky Scroll which values 98
Characters:
1. marvellous handicraft details of Chinese top traditional craftsmen who have been making lions for over 40 years
2. top long natural sheep wool material
3. supreme delicate painting details
Delivery: 1-17 days worldwide shipping via DHL, UPS or EMS