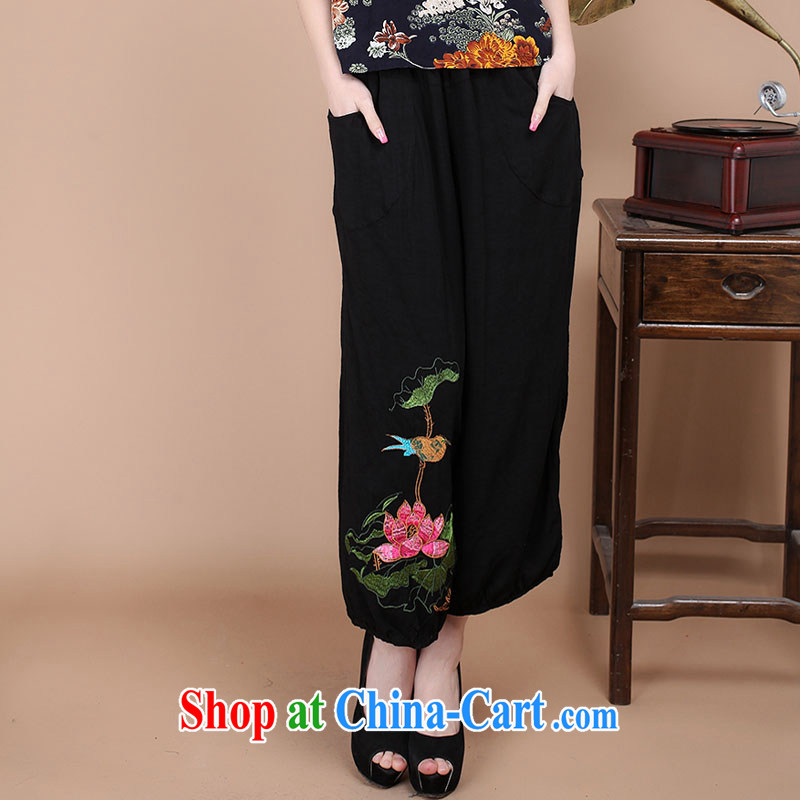 Item 71496 Tang suits for Women, Chinese Traditional clothes, Cheongsam, Chi-pao
keyword: HYMN Sodom and Pratt summer 2015 new Chinese Ethnic Wind mother with leisure beauty retro Tang pants embroidered rug pants female black XXL Hymn, Sodom and diagrams, and shopping on the Internet
Category:
Tang suits for Women, Chinese Traditional clothes, Cheongsam, Chi-pao
Special Price:
$82.74
+

1-7 days FREE worldwide shipping, FREE to all places

+
FREE accessories
As largest & best traditional dress manufacturer that ships over 50000000 items globally, most currencies accepted:



P.S. As award winners and well-known for excellent craftsmanship, all dresses, costumes, accessories & props can be customized perfectly. Click to inquire.

Promise: You will

it. Or full refund

In Stock. FREE urgent delivery.
Quantity: Weight: 35.27 oz (1,000g)
M L XL XXL