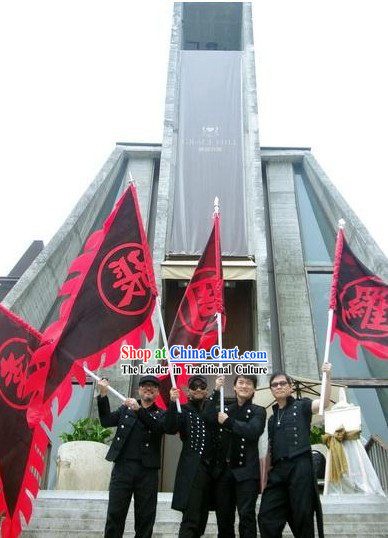 Length: 57"

Height: 38"

Delivery: 1-7 days FREE worldwide shipping to your door

Use:
1. performance
2. advertising
3. business opening
4. Top professional dancing competition
5. ceremony
6. other decorative purposes

Tailor-madeize it Free banner service: Your symbol, logo, slogan or other message words in different languages can be made on the bannes. This special custom-made service has no extra cost. Feel free to leave us a message of the words on the order form or email them to us at service@china-cart.com.

All sizes and colors of banners can be Tailor-made-made. Here are the sizes that are mostly used. If you need to Tailor-made, you can email us at service@china-cart.com about your Tailor-madeize it Free or color requirements. We will reply within 15 hours.

No.1 size banner拢潞113"X76"
No.2 size banner拢潞94"X63"
No.3 size banner拢潞76"X50"
No.4 size banner拢潞57"X38"
No.5 size banner拢潞38"X25"
No.6 size banner: 23"X16"

It takes 2-5 days to finish the Tailor-made banners for you. If you need receive them faster, you can also email us the date. We will try our best to make you receive in time.