Chinese Traditional Green Wool Lion Dance Costumes Professional Celebration Parade Lion Head Complete Set
Category:
Lion Dance Costumes and Dragon Dance Costumes
Best Deal: $798.00
+ 1-5 Days Free Express if urgent 鉁旓笍 5 to 17 Days FREE Worldwide Delivery to Door 鉁旓笍 Over $100 FREE Valuable Accessories 鉁旓笍 FREE Custom Size Service 鉁旓笍 365 Days Full Refund Guarantee 鉁旓笍



As #1 largest 20 years leader in ancient style items, free worldwide delivery, most
currencies are accepted:

The choice of Hollywood films, American Museum of Natural History, Opera America, Harvard, etc.

If you need to customize the colors/sizes or redesign, please leave us a note in the order or email us.

Usage: Important occasions, stage, display, films, operas, birthday/holiday celebrations, decorations, competitions.

In Stock. Limited Edition. Guarantee: You will

it. Or we will remake it for you.

Quantity: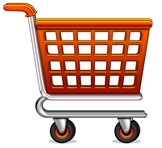 All handmade and painted by the Chinese famous time-honored workshop craftsmen. It is not only a gorgeous and durable set of lion dance costume, but also rare pieces of arts, worth collecting.

Material: bamboo framework, sequins, natural sheep wool

Meaning of the lion: intelligence, bravery, happiness, good luck and prosperity

Use:
1. display
2. happy celebration for big events
3. parade

Size of the lion head: 30*29*29 inches which suits most adults. Other sizes can be specially customized without extra cost. Feel free to leave us a note on the order form if you need another size.