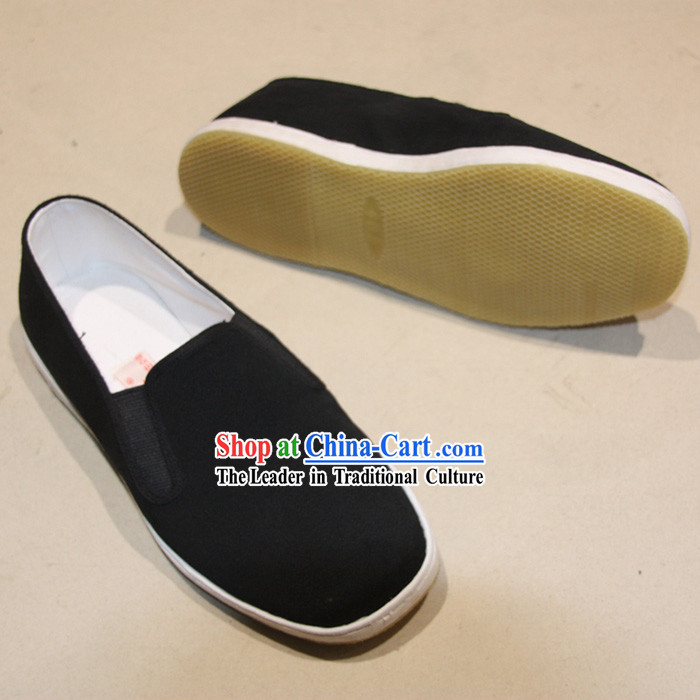 Delivery: 1-7 days FREE worldwide shipping to your door

Handicraft: Handmade by the top traditional tailors and craftsmen

Size: All listed sizes are in stock, feel free to leave us a message containing your size number or length of feet on the order form

If you have special requirements such as rush order, you can also leave us a message on the order form. This special custom-made service has no extra cost.

Beijing Bu Ying Zhai shoes store was founded in 1858. In the past 150 years, they produce high-quality handmade cloth shoes and enjoy high reputation all over the country. Now they have expanded their business scope and you can find almost every kind of shoes here, all are very comfortable and classic.
Bu Ying Zhai Shoes Store was set up in the 8th year of the reign of Emperor Xianfeng (A.D.1858) and a famous old firm engaged in stock of cloth shoes and leather shoes. Bu Ying Zhai consists of two parts; the front part is salesroom and the back one is the workshop. The shoes of Bu Ying Zhai are always characterized by high-grade materials, exquisite workmanship and simple and ancient style. As for the name, 隆掳Ying隆卤 means sea; 隆掳Ying Huan隆卤 means the whole world. A person who wears shoes of Bu Ying Zhai is able to walk throughout the world. It is famous for its high quality and confortable feet feel.