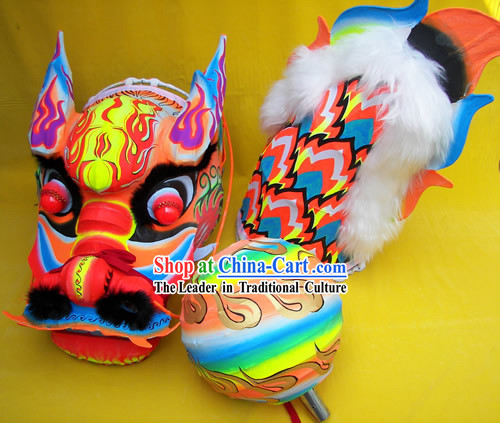 dancingrs quantity: 10

Dragon length: 710"

Size of the dragon head: 28"*16"*16"

Weight: 16kg

This set includes the following parts:
1. the luminous dragon head
2. the long luminous dragon body
3. the luminous dragon tail
4. the luminous leading dragon ball
5. the Pure silk framework
6. the music CD of the dragon dancing

Use:
1. professional international dragon dancing competition
2. happy celebration
3. Top professional dancing competition
4. Martial arts practice and performance

Characters:
1. look unbelievable beautiful at night in the dark
2. delicate handicraft details
3. easy handle

Delivery: 1-7 Days fast free shipping to most countries by DHL, UPS, EMS or FedEx! Local tax included! Most items ship the same day!

Be Made to Orderized with Your Own Logo Design Free: If you want to paint the logo and your name on the back of the dragon head and the dragon collar, please leave a message on the order form. This Made to Order made service is free.