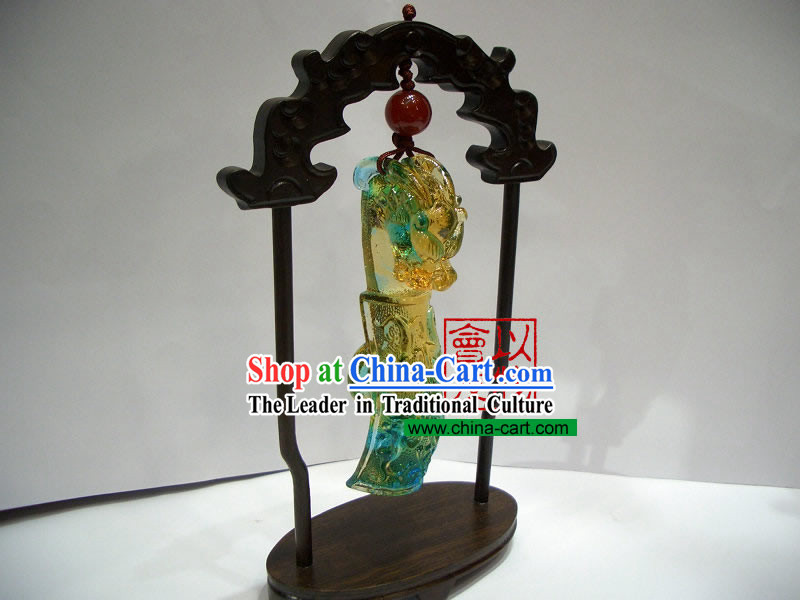 Material:colored glaze

Origin:Peking

Package:gift package

Ancient Method LIU LI, or often called Gu Fa Liu Li in mandarin, is a artistic yield of perfect combination of natural material and workmanship.

They are made of obsidian alike material (which carries similar CRYSTAL chemical composition: SiO2), these material are only found around erupted volcano, and mix with another rare material (Liu Li Mu) that manage to change the color and appearance of crytal material, amazing!

Ancient Method colored Glazed are NOT glassware, NOT SWAROVSKI (artificial crystal).

The value of ancient method colored glaze lies in the complicated workmanship to create a successful final product. Any simple design entails at least 10 production days with a couple of ten production steps. These steps includes product design, mould creation, burning around 800-1400 degress, water cooling , etc. The successful rate for a final product only about 70%, and can not be returned for reproduction again. All work done by human hand, no machine! That's why they are more expensive!

It is a cultural yield, not merely a material. Ancient method LIU LI exist in China from Dynasty Zhou - 2500 years ago!

Never fading color apprearance - REPRESENTING PERPETUAL, EVERLASTING, FOREVER.