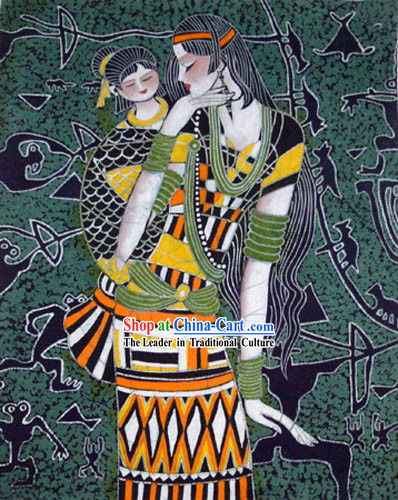 Chinese Batik Hanging-Mother Love
Category:
Chinese Batik Cultural Craft
US$46.80 & 1-7 days FREE worldwide shipping & FREE accessories

As the largest traditional costume shop and the choice of many people around the world, most currencies are acceptable.


In stock. Usually ship within 24 hours. FREE urgent order service. 100% satisfaction guarantee.
Quantity: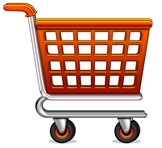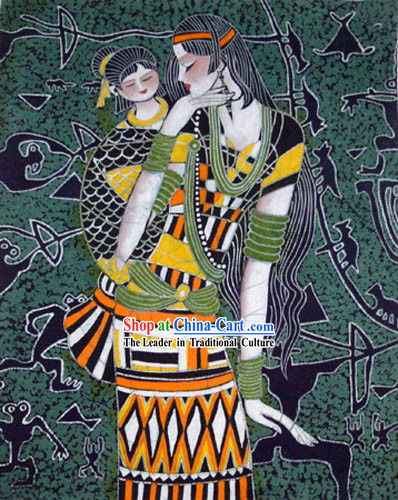 Batik is a folk art popular among certain ethnic minorities in China. It involves painstaking work but follows a rather simple process.First,beewax is melted in a bowl;then a special brass knife is used to pick up the liquid wax and make patterns with it as it hardens on the cotton cloth to be printed.The cloth is immersed completely in a jar of indigo bath so that the unwaxed parts take on colour.The dyed cloth is boiled to melt off the wax and leave clear patterns in white on a blue ground. Batik offers ample scope for artistic imagination in the making of patterns. Those commonly seen are floral,geometric and spiral designs,but folk painters may also follow their artistic inclinations may also follow their artistic inclinations and draw flowers,birds,beasts,insects or fish.The patterns in all cases are enchantingly simple with rich local flavour. In the process of printing,the dye penetrates fine cracks naturally formed in the solidified wax leaving hair-thin blue lines on the undyed white designs and enhancing the charm of the end product.And as the fine lines differ,no two pieces of cloth are identical even though they may bear the Same as Picture pattern. In the ethnic areas, batik is used extensively on many cloth articles,from dressed,skirts,kerchiefs,belts to handkerchiefs, pillows,pillow slips and bedcovers,from tablecloths,curtains,tapestries to handbags,satchels and cushions.

40cm*50cm